Contact us
Thanks for getting in touch! Our small charity team is standing by to support with further questions or offers of partnership.
For queries that haven't been addressed by the FAQs on each page, please do fill in the details to the right and we will get back in touch with you as soon as we can.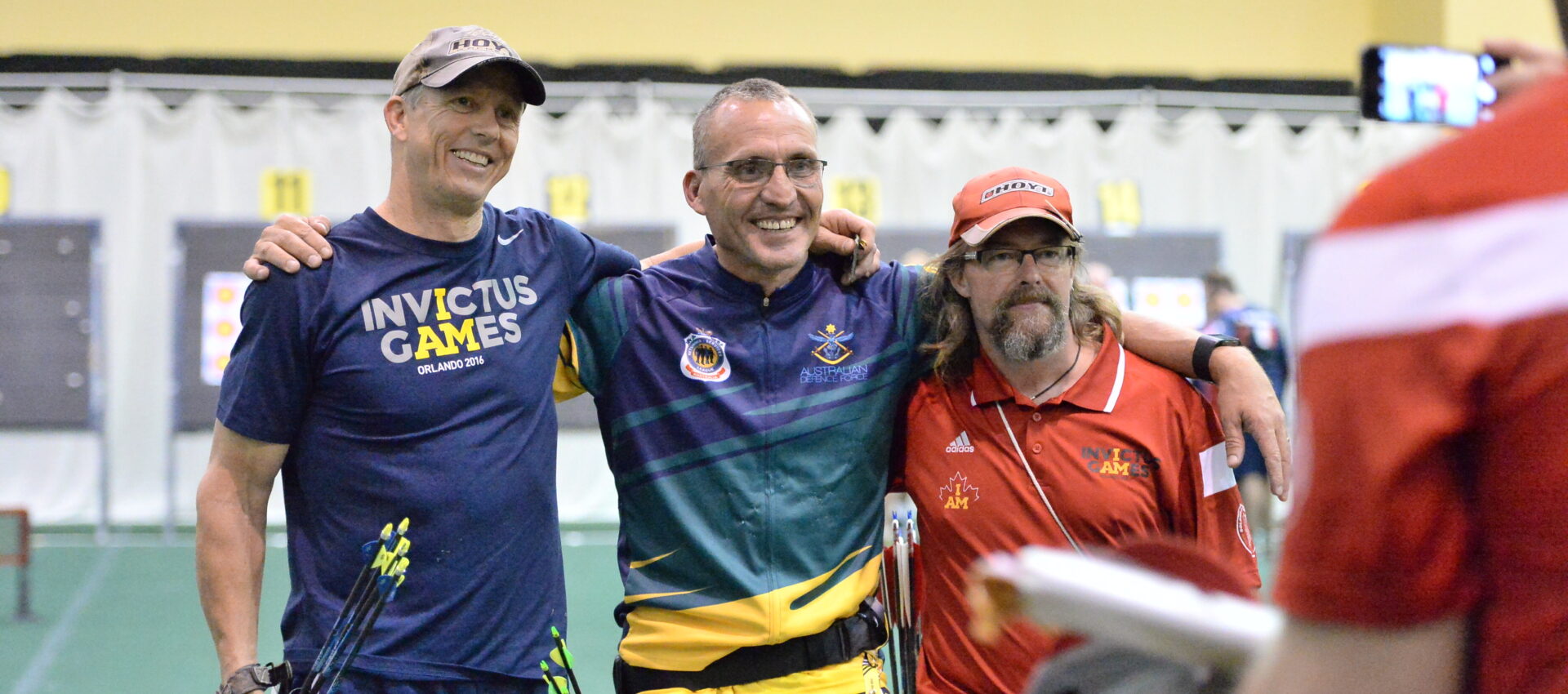 Frequently Asked Questions
This platform is for those who have been wounded, injured or fallen ill or sick during or as a direct consequence of service. You do not have to have competed in an Invictus Games, or trialled, to join this community.
This platform allows Wounded, Injured and Sick (WIS) to access opportunities offered by the Invictus Games Foundation in order to support, or share, their recovery journey. In addition, this platform also allows for communication between members of the international WIS community to discuss relevant opportunities, share knowledge and support each other during and post-recovery.
We are a small charity with 12 staff members responsible for supporting the delivery of the Invictus Games as the governing body as well as delivering year round sport recovery opportunities beyond the Games.
Half of our team are former military personnel, and a third of the team are members of the wounded, injured and sick veteran community having competed in past Invictus Games.
Yes and in a number of ways! Supporting the Invictus Games Foundation is a great way to motivate and bring together employees and colleagues for an inspiring and worthwhile cause. It can also be a way to raise awareness with customers and the public of your company's charitable objectives and achievements. Employees can take part in variety of fundraising activities that boost workforce engagement while transforming the lives of wounded, injured and sick servicemen and women, including opportunities to take part in sport recovery opportunities alongside the wounded, injured and sick community.
In addition, companies can become commercial partners and sponsors of aspects of our work. Contact us for more. We look forward to discussing how we can help create and support you with your fundraising and business objectives.
If you cannot find the answer to your question, please contact us
Latest news
Find out more